The most innovative solution to organizing and storing your sheet metal efficiently and safely.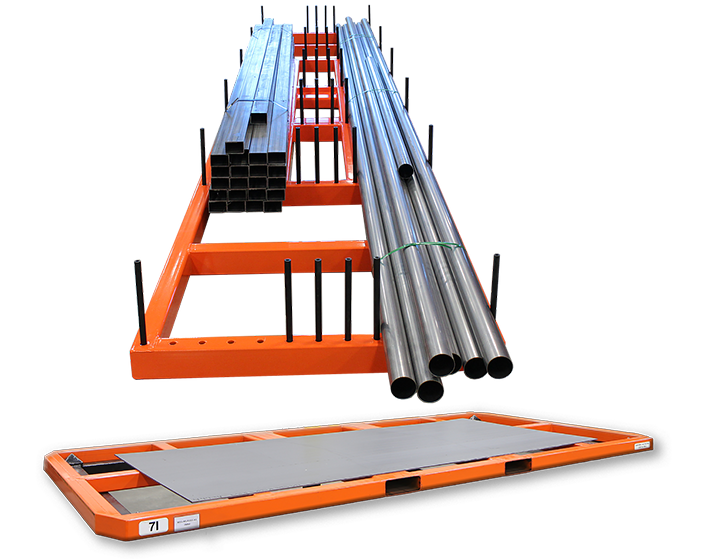 See The benefits of big steel rack
We offer a wide array of both custom and standard size pallets for both sheet and tubing applications.
Standard Pallets Sizes for sheet material
Standard Tubing pallet sizes
3'8″ X 20′
for use with up to 24 ft tube lengths
3'8″ x 10′
for use with up to 12 ft tube lengths
* All Pallets have a standard load capacity of 5000 LBS * Standard Sheet Pallets are 6" larger in either direction than size listed
Standard & custom sizes available!
Give us a call, we will work with you to build the perfect storage solution for you.