SHEET METAL & TUBING STORAGE SOLUTIONS
Big Steel Rack is the most innovative solution to organizing and storing your sheet metal and tubing efficiently and safely. We have tube and sheet metal storage that will increase your floor space, create superior organization, and improve safety.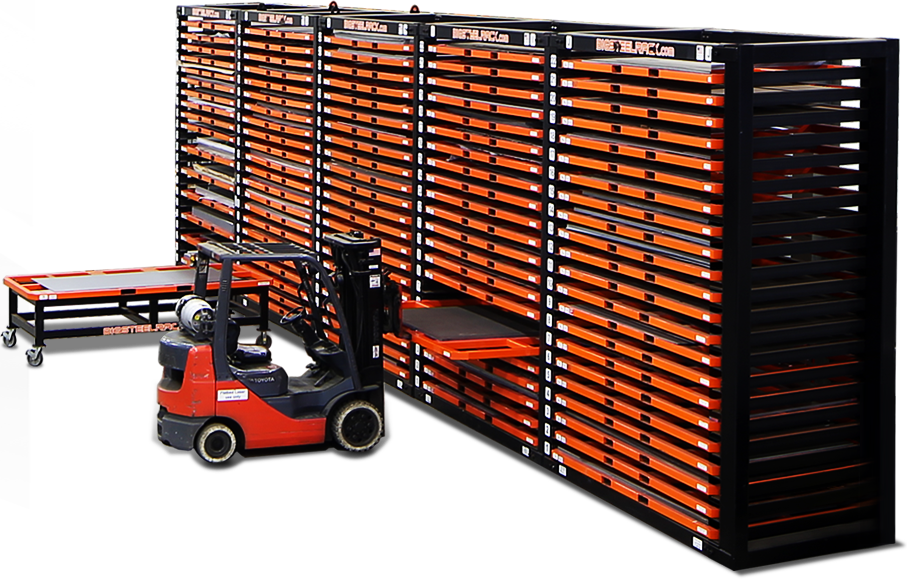 Sheet Metal Storage Racks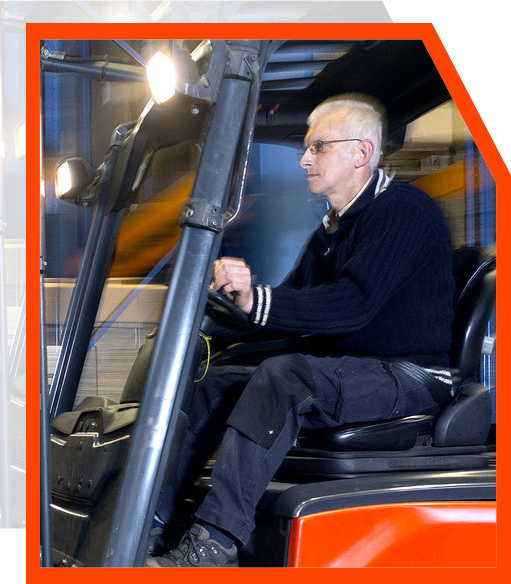 WE KNOW, BECAUSE WE'VE BEEN THERE.
We've transported large, flexible sheets of material draped over a forklift. We've spent hours searching disorganized racks for that one sheet of material buried under dozens of others. We've purchased additional material that we didn't realize we already had on our racks.
After spending years looking for a solution to store large pieces of sheet metal, we realized it didn't exist. So, we created one. We use our innovative tube and sheet metal storage systems every day to keep our warehouse organized. It works for us and we're confident that it will work for you.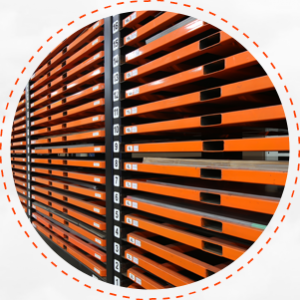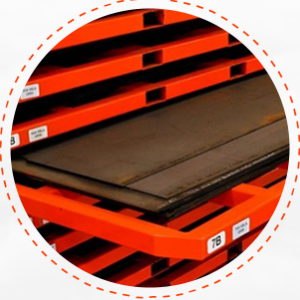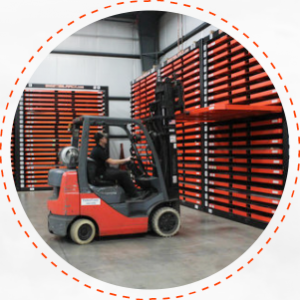 QUALITY, SAFETY, & EFFICIENCY
Standard & custom sizes available!
We offer high quality, expertly manufactured, and fully customized tube and steel storage systems. Contact us today to get started building the perfect storage solution for your business.
See The Benefits of Big Steel Rack in Action
Big Steel Racks are the newest space saving innovation in sheet metal storage. Do you have pallets of material stacked around your shop that you have to move and sift through to find what you need? Big Steel Racks are the solution. Start optimizing your tube and sheet metal storage and organization today!
A few of our valued customers