The most efficient way in transferring your sheet material to and from our pallets. Big Steel Rack's Sheet Metal depalletizing system is a time-efficient sheet metal pin table that will safely transfer your sheet material to our Big Steel Rack Pallet. Watch the video below to see the numerous benefits of owning our depalletizing system.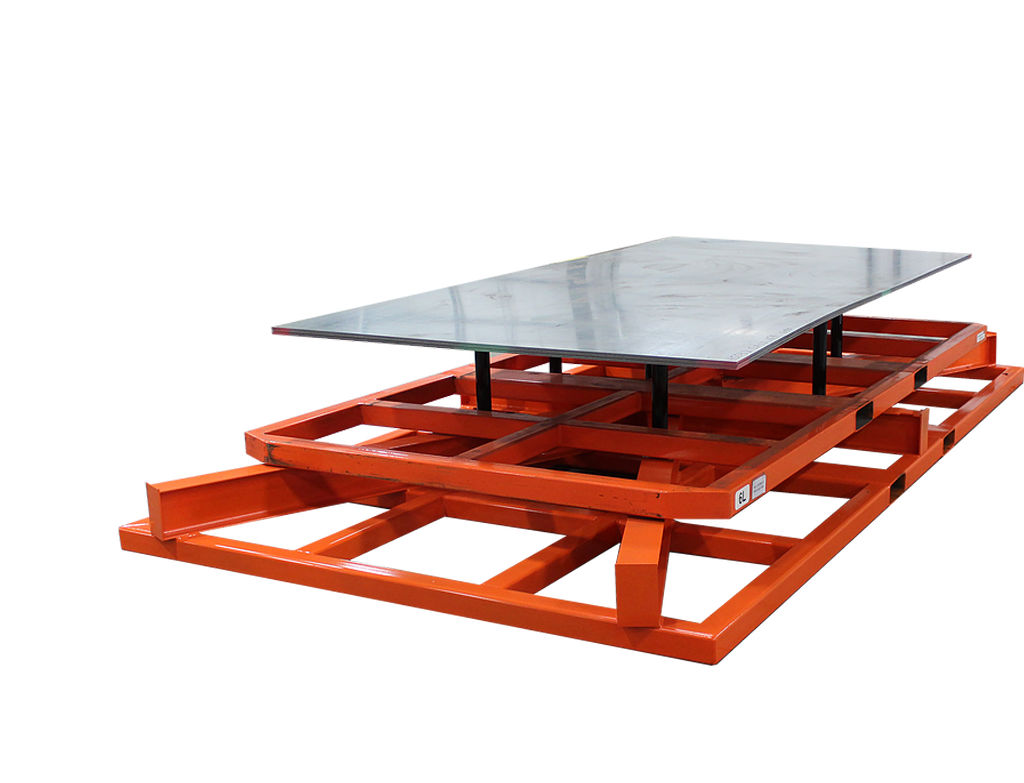 Sheet Metal Depalletizing Systems
See The benefits of big steel rack
The Depalletizer is the most effective way to transfer your sheet to the Big Steel Rack's sheet metal storage racks. At Big Steel Rack, we understand that—as manufacturing and fabrication companies—you need an efficient material handing process that you can depend on. That is why we designed our sheet metal depalletizer. The depalletizer will reduce time and damage in your material transfer process. You can rely on our sheet metal depalletizing pin table system to efficiently transfer your sheet metal without damaging the material. Reduce your scrap waste and contact us today to learn more about our sheet metal depalletizer system.
Watch the video below to see how fast and easy it will be to transfer sheet material when you own a Big Steel Rack depalletizer pin table systems.
As you can see from the video, a Big Steel Rack depalletizer eliminates the material transfer time and creates a safe and efficient material handing process. Our number one priority is to keep your workers safe while operating as efficiently as possible.
If you have any questions or concerns about our sheet metal depalletizing system, please get in touch with us. We hope to work with you soon.
Standard & custom sizes available!
Give us a call, we will work with you to build the perfect storage solution for you.