We offer a wide array of both custom and standard size pallets for both sheet and tubing applications.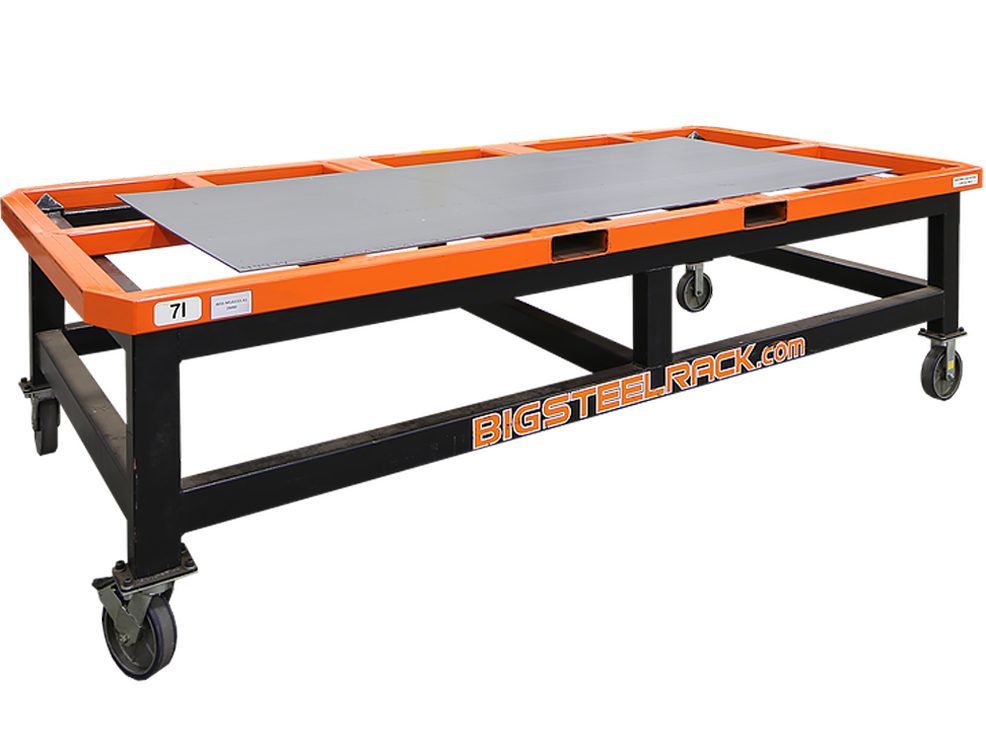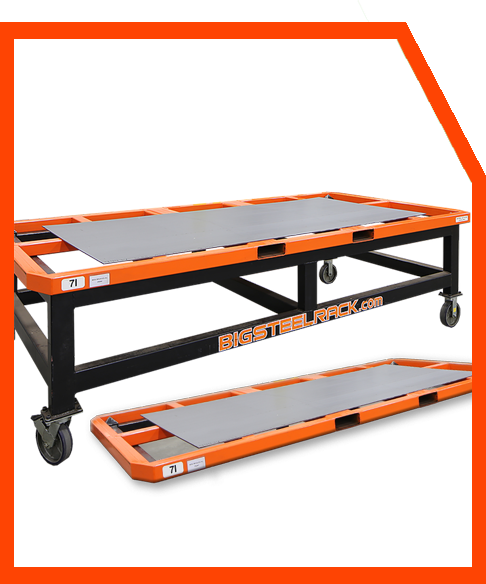 Big Steel Rack - Pallet Cart
The most innovative, time efficient, and safe storage and organization solution for your sheet metal. Big Steel Rack pallet carts allow you to have your sheet metal conveniently positioned at your work center so that's ready for your next cycle or material changeover. Your pallets can be safely loaded on the pallet cart using a forklift and then moved into position by your operators for increased flexibility. Staging your next 1-2 materials at the work center allows your team to decrease the time spent on material handling, reduce the time of each cycle, and reduce the time between each material changeover. Increase your team's efficiency today by investing in your Big Steel Rack pallet carts.
See the benefits of the Big Steel Rack pallet cart in action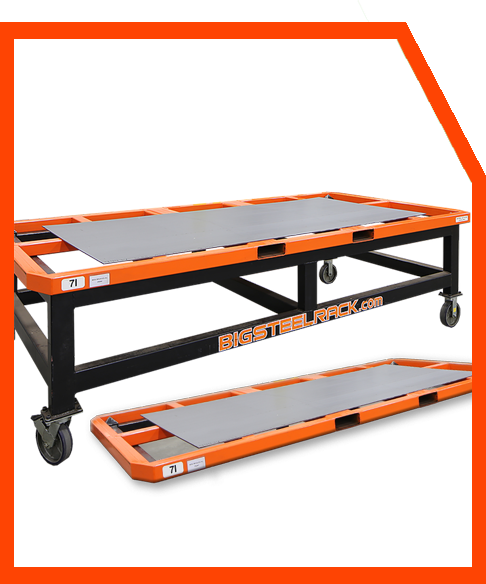 Get a PALLET CART System Quote
Frequently asked questions
We recommend 1-2 carts per work center that you plan to utilize your Big Steel Rack pallets to feed sheet metal.

Yes, Big Steel Rack pallet carts are designed with heavy duty casters that allow for ease of use even when fully loaded.