At Big Steel Rack, we have the most innovative solution to organizing and storing your tubing and bar stock efficiently and safely. Our metal tubing and bar stock rack system will increase your floor space, so you have more room for production and to work safely.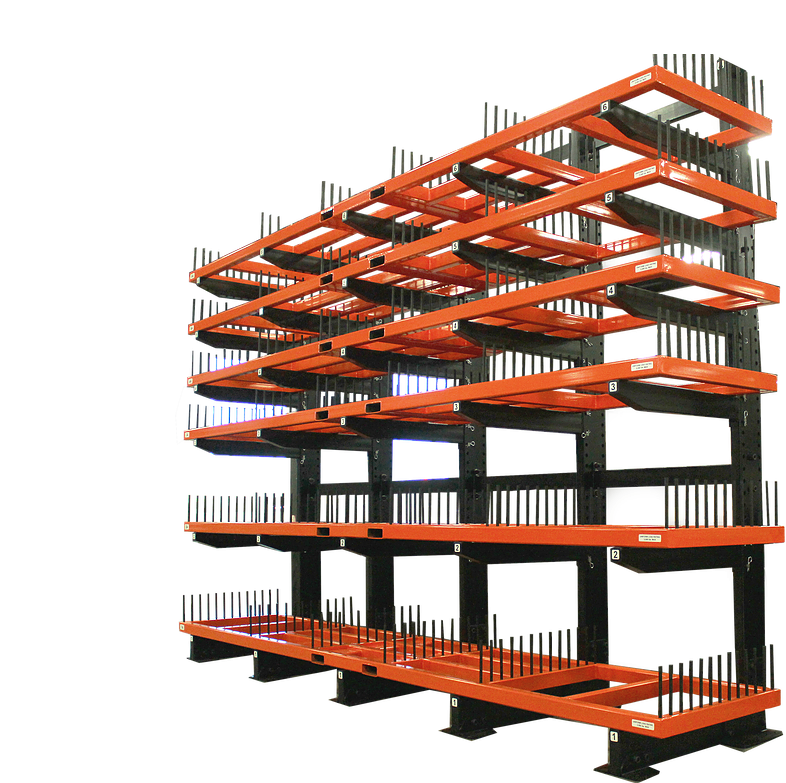 Metal Tube Rack Storage and Bar Stock Rack System
See The benefits of big steel rack
At Big Steel Rack, we know how important it is to stay organized—that's why we developed our tube rack storage system. This storage system will keep all your metal tubes in one high-density storage area. That means no more clutter! Our tube rack will not only keep you organized and create more space for production, but most importantly, it will also keep all your workers safe. Tubes and bar stock are heavy materials that can be dangerous if not stored properly. Big Steel Rack's storage system will prevent tubes from dropping—meaning they will no longer be a tripping or pinch point hazard.
Purchasing a metal tube rack system will save you money in the future. Imagine this scenario: You want to buy metal tubes in bulk to save money, but you do not have enough floor space to store all the extra metal tubes. What do you do? To avoid this problem, the easy solution is to invest in Big Steel Rack's metal tube rack storage. The storage system will give you a designated spot for your tube inventory and won't take up additional floor space. Another benefit of storing your tubing and bar stock is that you will not have to constantly order it when you run out—instead, you can store it in a secure spot. You will save money on constant delivery, handling, and fueling fees.
Purchase Big Steel Rack's bar stock rack system to save money! Our goal is to make your job as easy as possible with our efficient organization system.
is the most innovative solution to organizing and storing your TUBING AND BARSTOCK efficiently and safely.
Standard & custom sizes available!
Give us a call, we will work with you to build the perfect storage solution for you.